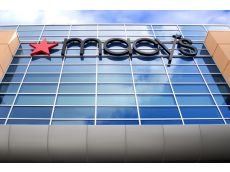 VICTORVILLE • Macys is coming to the Mall of Victor Valley.The department store is scheduled to open here in mid-2013, according to company spokesman Jim Sluzewski. It will bring an expected 140 jobs.

Macys will take over Gottchalks former anchor spot on the north end of the mall, which has sat vacant since that chain went bankrupt in 2009. However, Macy's plans to renovate and expand the 72,000-square-foot site out into the parking lot, developing a 103,000-square-foot, one-level store.
via Macy's coming to Victorville mall | victorville, coming, macy – Victorville Daily Press.